Drum Set Detailing and Restoration
Clark's Music Center offers drum set detailing for any drum set, drum or hardware setup you may have. Great care is taken with your instrument and Clark has years of experience with detailing and restoring vintage drums. Stop by or contact Clark today and get a quote for your drum set detailing or restoration.
Our detailing services include cleaning and polishing of the shells and chrome hardware. We remove all hardware from the shells to get a deep clean before polishing. We will repair/replace broken or missing pieces if available. We are also able to replace damaged vintage parts and provide new drum heads to finish off the cleaning with a fresh sounding head.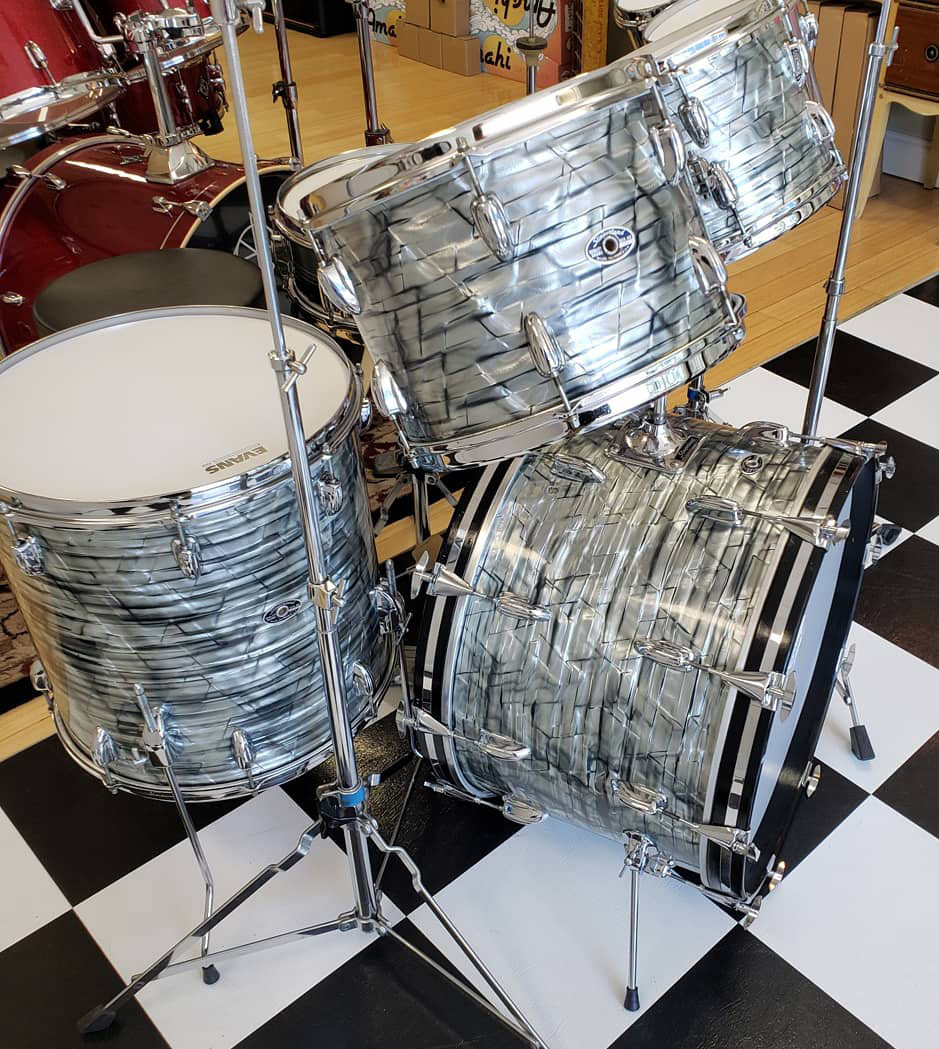 Call Us Today for or drop by for you drum detailing and restoration needs
in the Jacksonville, Florida Area
(904) 738-7111